What if I told you that you could learn over 24 different tech skills, worth thousands of dollars in real-world value, for a fraction of the cost? Specifically 94% off what they originally cost?
Well, that's EXACTLY what's happening inside the 2020 version of the Ultimate Tech Career Toolbox.
After many long days and nights of negotiating and planning, we've been able to get 27 expert technical course creators to say "yes," and help make that vision of mine a reality.
I'm so excited to share what we've put together. In this post, you'll find a detailed breakdown of every single product you'll get in this year's toolbox. If you went out and purchased all these products on your own, it would cost $4,206!
Here's the catch…this deal is so good that it's only going to be available for five days: Monday, June 22nd to Friday, June 26th.
Keep reading to see everything you'll get inside!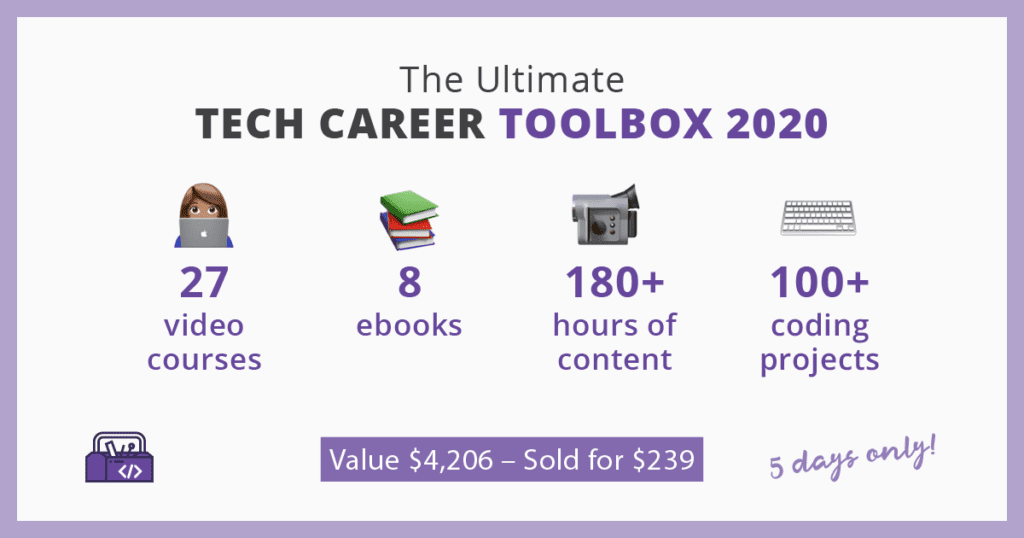 All The Products Inside the 2020 Ultimate Tech Career Toolbox